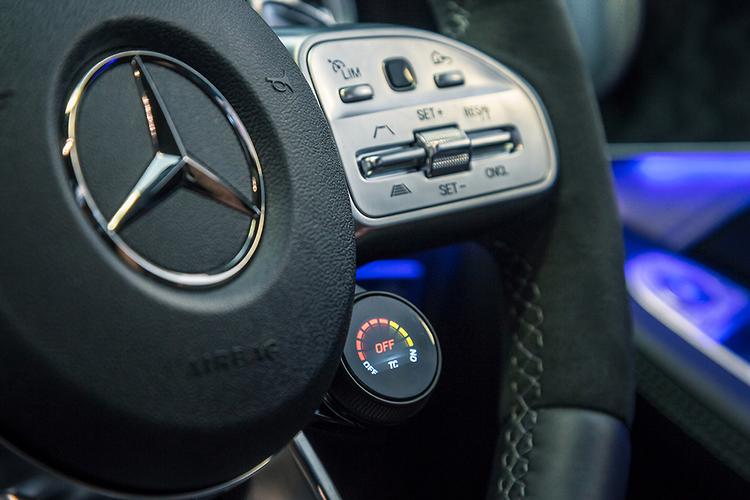 C63 9 Stage Adjustable Traction Control Enable (Adjustable Traction Control)
Original price
£209.99
-
Original price
£249.99
Unleash your Mercedes-Benz C63's full potential with our 9-Stage Adjustable Traction Control Activation service. This enhancement provides you with precise control over your vehicle's traction settings, allowing you to fine-tune performance and handling for various driving conditions and personal preferences.
We can activate this for you no matter where you are in the world with our RemoteOBD
Key Features:
Customizable Traction Control: Gain access to 9 distinct traction control settings, ranging from minimal intervention for maximum performance to maximum intervention for enhanced safety in challenging conditions.

Improved Performance: Tailor your C63's handling and performance to suit your driving style, whether you're looking for aggressive acceleration, precise cornering, or maximum grip on slippery surfaces.

Enhanced Safety: Fine-tune your traction control settings to optimize safety and stability, especially during wet or icy conditions, ensuring a secure driving experience.

Easy Adjustment: Effortlessly switch between traction control stages using your vehicle's onboard controls, allowing you to adapt to changing conditions or preferences on-the-fly.
Please note your vehicle must be fitted with the AMG drive unit buttons on the steering wheel. If your vehicle does not have this fitted, please also purchase the AMG drive unit retrofit kit from our store.
Upgrade your Mercedes-Benz C63 with our 9-Stage Adjustable Traction Control Activation service and experience unparalleled control over your vehicle's performance and handling. Customize your driving experience to suit your preferences and adapt to various road conditions with ease. Order today and take your C63 to new heights!